The Impulse is a sensible offering at the right time but what is impressive is the fact that its maker did the correct thing to shod it with the right dual purpose tyres otherwise it would have been a tarmac-only machine
The one big thing which strikes at the very core of the Hero Impulse is not that
Honda
gave Hero a brilliant parting gift but the fact that the Japanese bike maker knew what sort of machine this country needed, for the masses! I have also held the view that dual purpose on-off road motorcycles are the proverbial SUVs of the two-wheeled world and just as we see the bulk of Scorpios and others of their ilk proliferate in two-wheel drive form, the Impulse is a no-nonsense humble machine packaged not just to look the part but also deliver a most important and welcome new direction to mass-market commuting.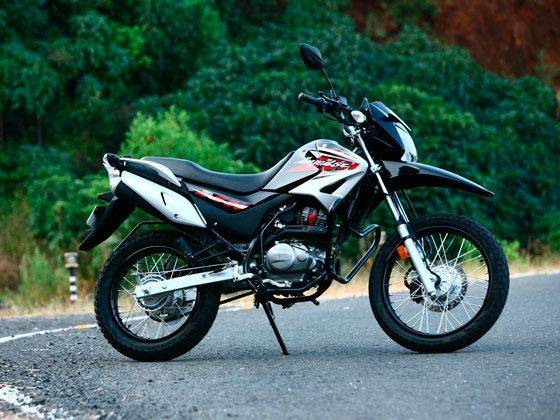 While the enthusiasts might cry hoarse about the Impulse having the very same and proven mechanicals as found on other 150cc Hero Hondas, this is the key to reliability and usability while also giving much needed excitement and smiles on all those who ride to commute. Suddenly we find better control, a more dominant and comfortable perch on the saddle and typical refinement and ease of use for the everyday bike rider.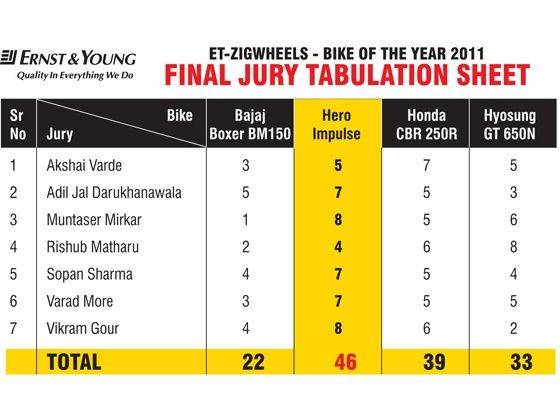 The Hero Impulse (
Read : Road Test
) is a sensible offering at the right time but what is impressive is the fact that its maker did the correct thing to shod it with the right dual purpose tyres otherwise it would have been a tarmac-only machine. This simple expedient along with its robust but simple chassis and sorted out suspension geometry makes the Impulse probably the right tool to tackle Indian roads. By so doing it has also helped its maker get off to a flyer sans the Honda suffix.
Mention must also be made about the two other bikes which the Impulse pegged back. Both the Honda CBR250R sports bike and the large hearted Boxer 150 commuter from Bajaj Auto are stand-out offerings in their respective categories and for sure both are destined for leadership in class. The Impulse though took the top spot given its welcome all-new take on motorcycling which thankfully is for the masses while also satisfying the specialists - somewhat! Hard to fault this approach.
SLIDESHOW:
---
For Wheels 'n' Gadgets Updates, follow us on
Twitter
or join us on
Facebook
---